The PCMI Thailand team rang in the New Year by having a New Year's party at a cozy café in town. This end of the year dinner was a wonderful time for the Thailand team to celebrate the successful year of 2017 and kick 2018 off to a fantastic start.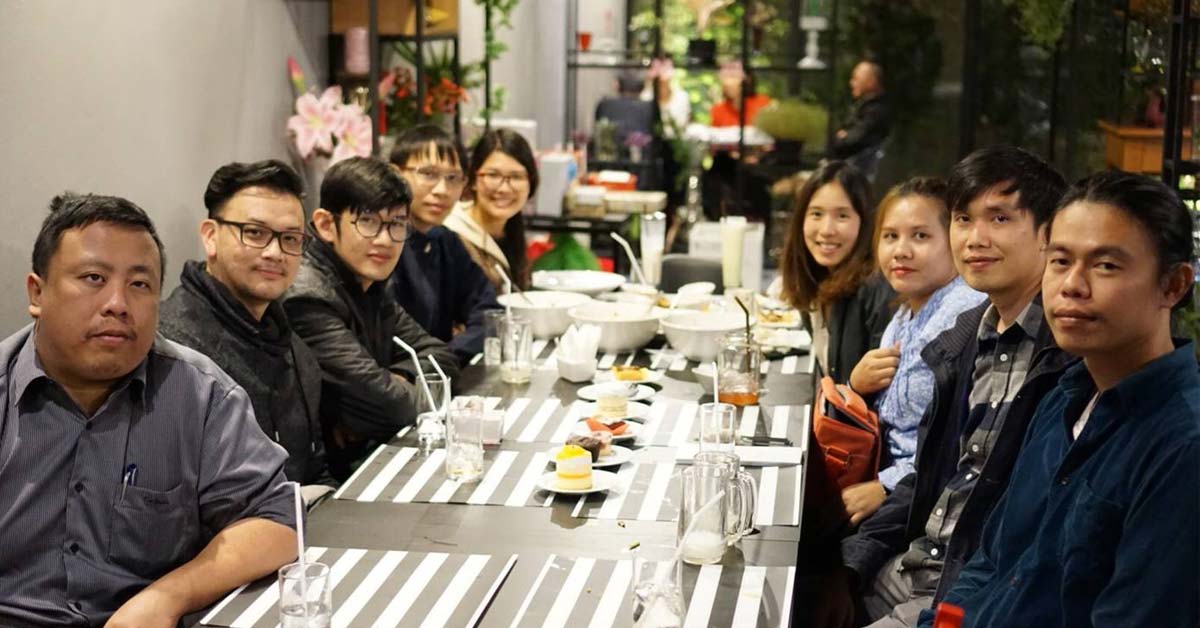 Inside the café, was a vibrant environment full of plants and flowers, giving off a tropical vibe. This very much contrasts with the cold and snowy winter that the Chicago and Poland offices are experiencing. Fortunately, Saranya Kaewpradit, Senior Software Developer, who works remote from a different village, was even able to make the trip to join the team for the celebration!
This year, the Thailand team members also thought it would be fun to incorporate some new traditions into their New Year celebration by having a gift exchange and raffle drawings. All received wonderful gifts that they cannot wait to make use of. A special congratulations to this year's lucky drawing winner, Paul Prasert – Software Developer who won a gold necklace!
The entire team enjoyed a wonderful meal together, exchanging stories and laughs, looking back on the year's accomplishments, and looking forward to what is to come. Krai Sukjaimuk, Senior Software Developer, stated,
"Thank you Mark for your kind support, we greatly appreciate your help and thank you everybody for all your hard work."
The team is looking forward to seeing what the upcoming year holds!