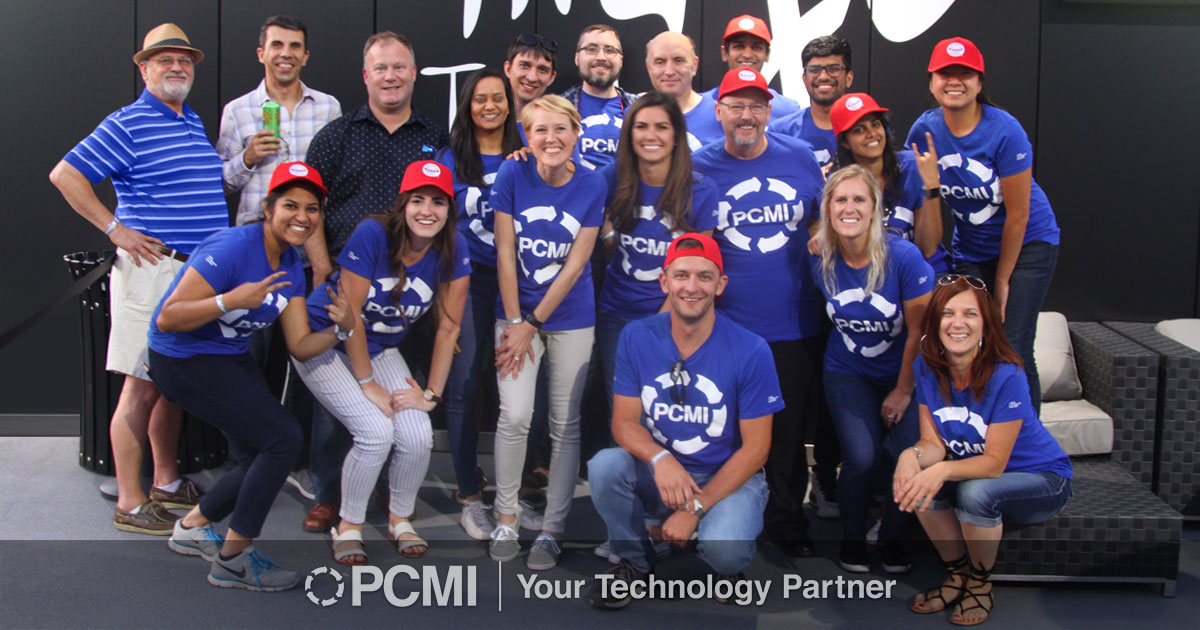 H ey, batter, batter – SWING! This month, PCMI's Chicago crew headed to Impact Field in Rosemont, Illinois to watch the Chicago Dogs baseball team take on the Milwaukee Milkmen! The office had been looking forward to the company's annual summer outing for months, and the weather could not have been better for the evening with sunshine and blue skies – perfect baseball weather.
PCMI on Deck
Our excited PCMI employees, almost all of whom were sporting their blue PCMI t-shirts, arrived with their plus ones at the ball park and hurried up to the private reserved space called the Outlook. The spacious deck was right behind home plate, giving us a spectacular view of the field, and everyone eagerly explored the area while the teams warmed up on the field below.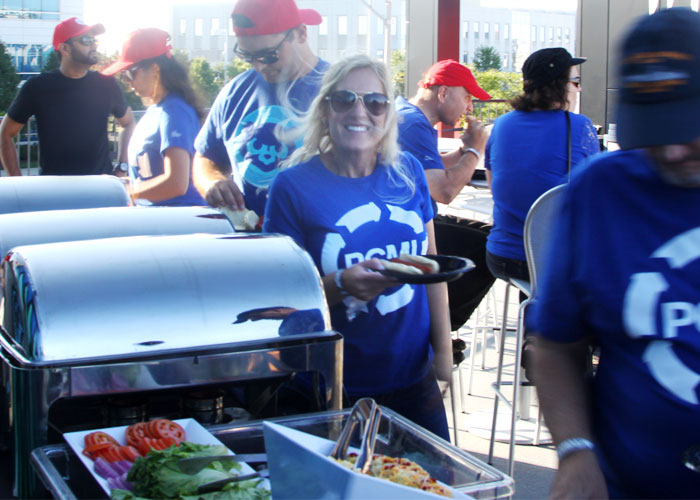 Drinks and delicious food were also provided in our space, and the whole team dug into some delicious burgers, potato salad, coleslaw, baked potato chips, and of course, hot dogs. The Outlook also featured a full-service bar, with ice-cold beer and wine to help everyone cool off and stay refreshed under the sunny skies. The Chicago Dogs staff even gave out red baseball caps to our whole group, and many put them on right away.
Let's Play Ball!
After everyone got their food and mixed and mingled around for a bit, it was time for the game to start. Everyone turned their attention to the field, and all the employees enjoyed the action on the diamond while still chatting with their coworkers.
During the game, PCMI's President & CEO Mark Nagelvoort was invited to go down on the field to play a game on the big screen in between innings. After giving a brief introduction of himself and PCMI, he talked about Safe Families, a local charity that PCMI has been involved with. He said that for every dollar he wins playing the game, our company will donate $50 to Safe Families! Mark was then given three tries to pick where a ball on the screen would land at random. He confidently picked the correct location with two of his three chances, winning $30! Congratulations Mark, we knew you could do it!
Making Memories
There was plenty of entertainment off the field amongst us as well. When a couple upbeat songs came on, some of our office workers busted out some moves! Who knew developers could dance!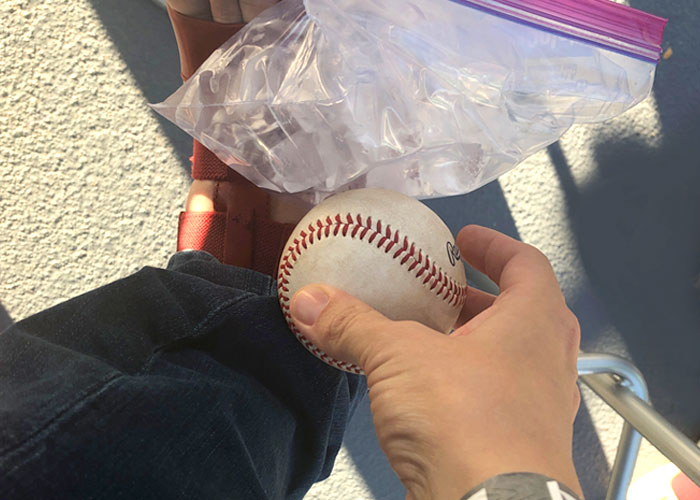 At one point during the game, one of our attendees got hit with a foul ball (she was okay) and ended up keeping the ball as a souvenir from a fun night.
Throughout the evening, Chicago Dogs mascots kept the stands lively, and we all got a surprise visit in the Outlook from a friendly, trench coat-clad ketchup bottle.
As for the game, the home team Chicago Dogs, gave it their all, but ended up falling to the Milkmen, with a final score of 5-3, but we had a ball no matter the score.
Until Next Summer
We had a fantastic time at our summer outing, watching the game, eating good food, and getting to spend time with each other. We loved getting to meet everyone's significant others, and coworkers enjoyed catching up outside of the office as well as getting to know some other coworkers who they may not have known very well outside of their own team cubicles. We already can't wait for next year's big outing!
Get to Know Us