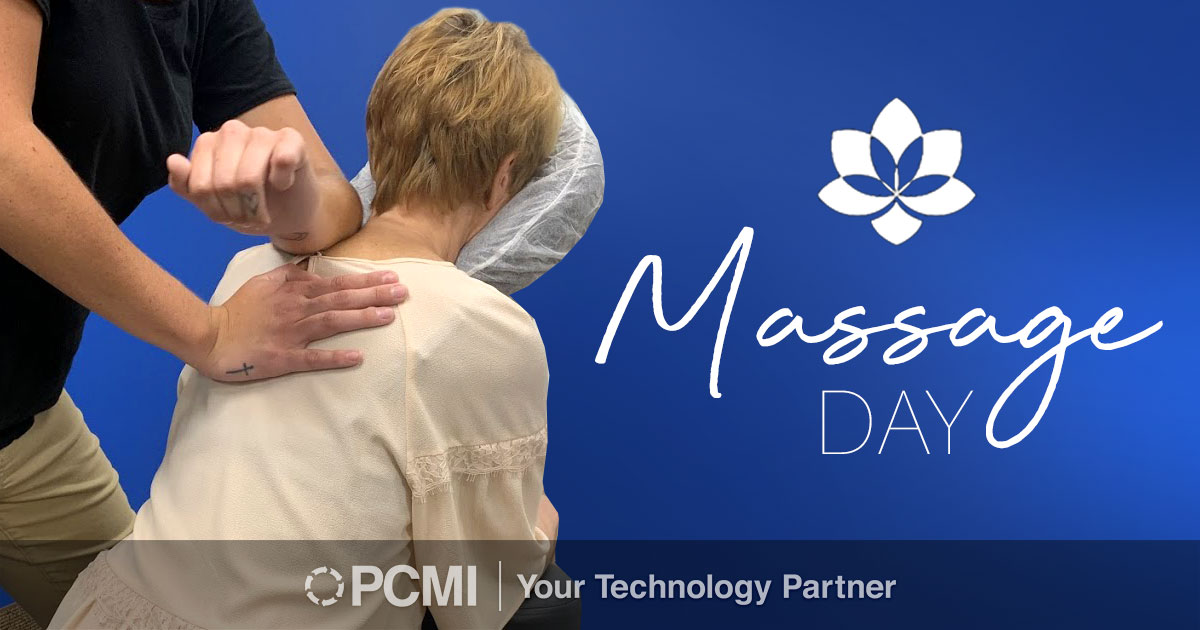 L et's be honest, work can be really stressful sometimes. No matter how much we may enjoy what we do, jobs can wear us down from day to day. So, on Tuesday, August 27th, to relieve some of that stress and tension, PCMI had a Massage Day for our employees!
Stress Relief
We had two massage therapists from Incorporate Massage come in and set up their chairs in our training room. Everyone signed up for their session via email, and when it was their turn, they enjoyed a break from working with a free 15-minute massage!
The stress melted away as the therapists expertly kneaded the tension out of our workers' necks and shoulders. It was so calming that many almost fell asleep on the chairs!
Business Analyst Bhuvi Shanmugham said, "The massage was good and relaxing. These kind of events in the office are fun, and it's nice to know PCMI cares about its employees' health and well-being."
Back to Work
Too soon, our massage time was over, and the therapists packed up and left, but before leaving, one of the therapists mentioned everyone had been very nice and friendly all day. The free massages certainly had something to do with the good moods! After the sessions, everyone was ready to hop back to their desks and get back to work, although most everyone would agree that they could have stayed a few more minutes (or hours) on the massage chair.
Get to Know Us