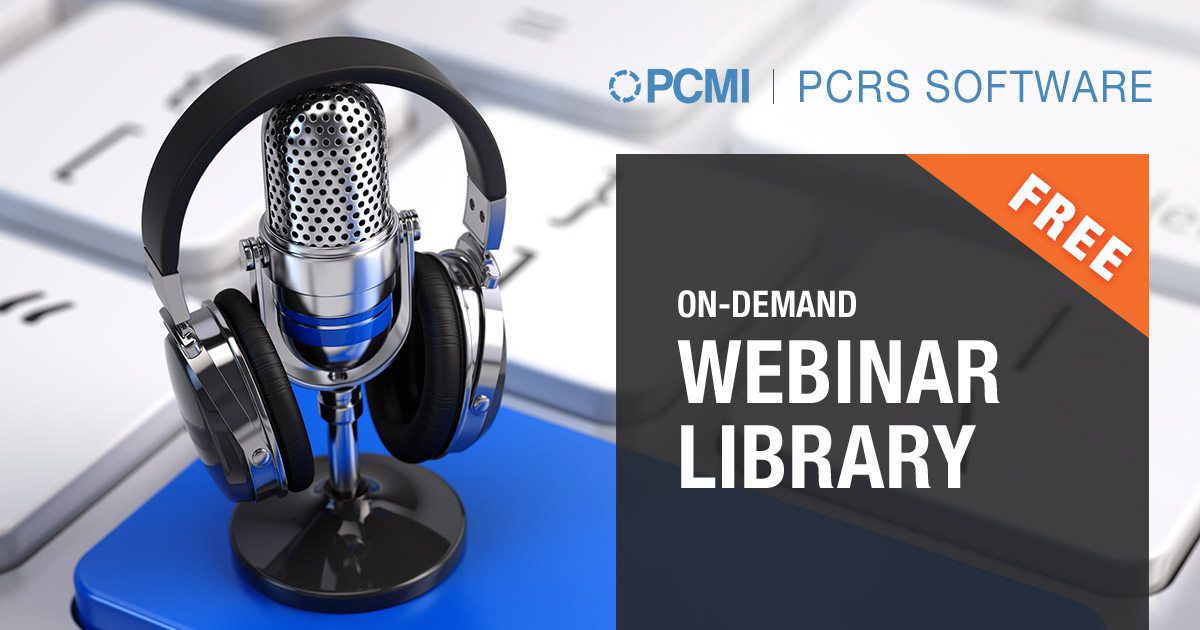 F rom the words of Randolph Bourne, "a good discussion increases the dimensions of everyone who takes part." The PCMI team also believes the best ideas are born from great discussions, which is why we've made our library of on-demand webinars free to the industry. Complete with a diverse collection of industry leaders speaking on a wide range of trending topics, our webinars aim to educate, provoke thought, and spark conversation.
What You'll Find
Our library of webinar recordings covers an expansive list of topics related to the F&I and Consumer industries. Below are a few topics you can find:
PCRS software features
Industry trends
Best practices
Tips and tricks
Client success stories
Integrations
Conference sessions
The goal of these webinars is to utilize our experience to come together and share industry knowledge regarding technology trends, and more specifically, our administration software, PCRS.
Who You Can Expect
Our host, President & CEO, Mark Nagelvoort, runs PCMI's webinar series that goes live every other month. Bringing along decades of experience in both consumer and F&I industries, Mark has an immense amount of insight when it comes to administration software and the adjacent market.
Guest speakers on our webinars – mainly customers and partners of PCMI – are just as knowledgeable, often including Presidents, Partners, and industry professionals of all different backgrounds.
Our Most Popular On-Demand Webinars
Both F&I and consumer industries see a wide range of business – which is why we have so much to talk about! Below are some of our most popular webinar recordings to date.
PCRS Quick Launch
Automating Dealership Payments
Reaching New Markets with PaaS
Automating GAP Claims
Reinsurance
Sign up now to unlock free on-demand webinars going live every other month!
WATCH NOW