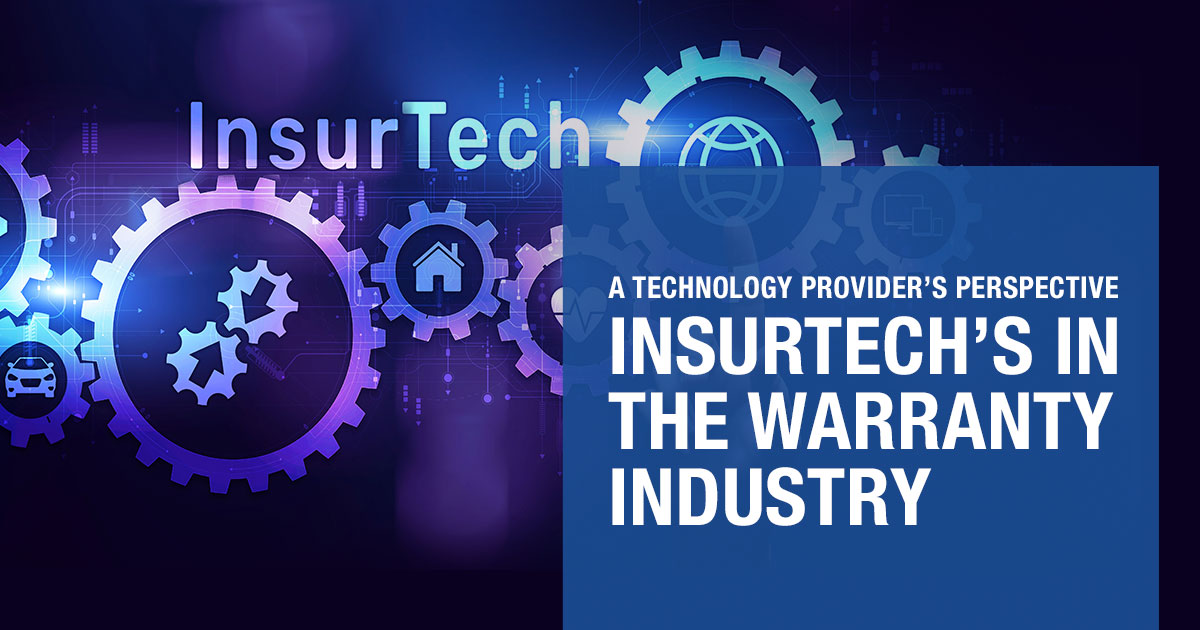 P rofessionals in the insurance industry face a long list of challenges, such as economic uncertainty, a tough competitive market, high consumer expectations, and much more. As a way to enable insurance professionals to help better navigate these obstacles, Insurtech was born.
Insurtech, or advanced technology designed to aid insurers for innovative purposes, are becoming increasingly popular – especially within the warranty industry.
In a webinar hosted by Hornbeam Insurance and featuring PCMI's President & CEO, Mark Nagelvoort, Insurtechs in the Warranty Industry: A Technology Provider's Perspective aims to dissect the relationship between technology, insurance, and the ways in which they come together to improve warranty processes.
Below we'll cover everything to know about this relationship and why Insurtech is becoming increasingly popular among insurance providers.
How does Insurtech benefit the customer?
Consumers were the catalyst to the birth of Insurtech. The way they buy, and the way they expect to be serviced has changed the way insurance professionals sell.
Both online shopping and the growth of add-on products have increased consumer demands for complete automation when buying insurance. Minimizing the need for in-person contact and increasing the ability to streamline this process has made Insurtech so essential in today's market.
Not to mention, Insurtech lowers the cost of administration by automating these processes.
Overall, convenience as well as the ability to utilize a third-party administrator or self-manage makes Insurtech extremely beneficial to customers.
What kind of technology can be utilized as Insurtech?
Insurtech is defined as any type of technology that's used by an insurance company to increase the efficiency of its operations. This can include many different forms of technology, including:
Chatbots
Apps
IoT
Evergreen programs
AI
Administration software
Since the idea of Insurtech is generally pretty new, insurance companies can use any of the above in multiple different ways to enable the warranty process – there is no one size fits all.
However, administration software may be the most comprehensive Insurtech due to its automation capabilities for every part of the extended warranty lifecycle.
PCRS as Insurtech
What is PCRS?
PCRS offers a modular package of software solutions for the administration of F&I Products, Service Contracts, and Extended Warranties - our SaaS platform supports and automates the full lifecycle of all aftermarket products.
Leveraged by dealers, administrators, OEMs, TPAs, and more, our software is designed to streamline the entire administration process – making it extremely useful as Insurtech.
How does PCRS play a part in the Insurtech industry?
PCMI's administration software, PCRS, is utilized by insurers as Insurtech for many reasons.
For starters, insurance companies find it beneficial because they can quickly bring up administrators and can store all of their data within an automated platform that can actually be a part of a package as opposed to a home-grown system. This alone helps increase brand loyalty, which is a huge benefit to insurers.
In addition, our extensive list of API connections can aid insurers in capturing additional revenue during the sales process.
Our strategy is to align insurers that want to be in a space with administrators that want to offer these products so that the administrator can be an OEM or TPA. Essentially, PCMI created a pre-configured solution designed to assist OEM's who are looking to become their own administrator.
Providing this capability, along with significantly increasing efficiency in one easy-to-use platform makes PCRS an extremely powerful Insurtech.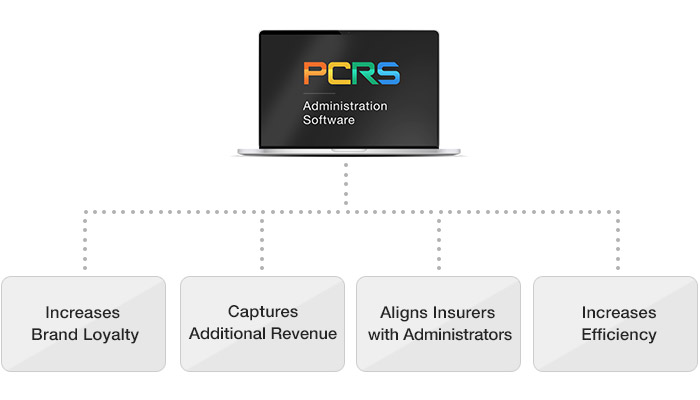 Takeaway from the Session
The importance of Insurtech in the warranty industry in today's market is mainly to streamline operations, automate the customer experience, and save money.
From a technology providers perspective, the market is currently growing thanks to the increased demand for advanced technology as a means to hold a competitive advantage in today's insurance industry.
PCRS not only helps with this, but also provides endless capabilities to help users grow and scale in a secure environment.
Request Demo