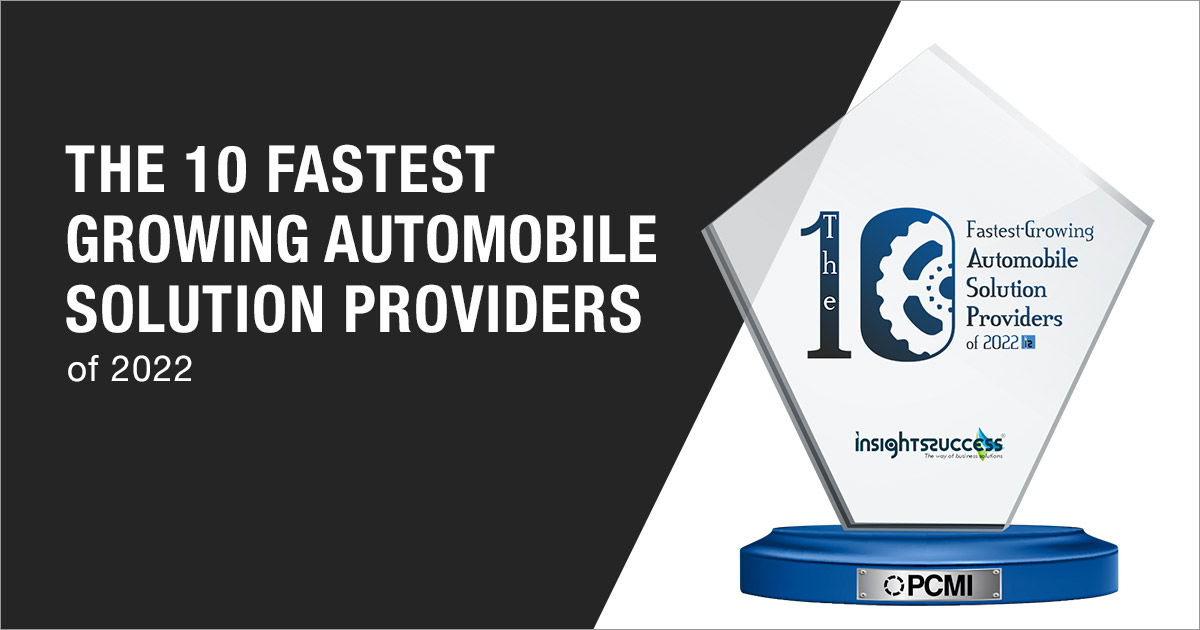 PCMI redefines the administration system of the future with PCRS software, a comprehensive and scalable solution for F&I and consumer industries.
July 29, 2022 – Park Ridge, IL – PCMI (Policy Claims Management International), a leading provider of administration software for automotive, consumer warranty and service management markets, has been named one of The 10 Fastest-Growing Automobile Solution Providers of 2022 by Insights Success Magazine. This acknowledgement reflects PCMI's continued success in further penetrating strategic core F&I and consumer markets with its leading PCRS platform as well as international expansion.
Businesses receiving this award are considered leading technology accelerators within the automotive industry and demonstrate unparalleled domain expertise using technology as a strategic solution. PCMI's dedication to innovation as well as a keen focus on customer satisfaction make them a unique contender for this acknowledgment.
"PCMI is the Technology Partner that you can rely on as they have the sources to empower your administration with innovative ways."
– Marry D'Souza, Editor-in-Chief at Insights Success
Entering what competitors' thought was a saturated market and complacent in terms of capabilities back in 2012, PCMI had a lot to accomplish. They overcame this by creating a brand-new system that was built with all ecosystem stakeholders in mind. Offered under a SaaS model, PCRS administration software has become known for being both flexible and scalable, allowing businesses to best cater to their customers.
With customer loyalty growing in importance over recent years, PCMI has continued their mission to innovate by further improving their system to accommodate these industry trends. With PCRS' comprehensive technology, users can not only sell and issue add-on products, but can also facilitate the processing of a customer to ensure they receive the benefit of said products.
Being named one of The 10 Fastest-Growing Automobile Solution Providers of 2022 is an excellent example of the company's growth within the automotive and consumer industries as well as their goal to ensure their customers continue to grow as well.
"For us, it's not about selling more software. It's centered on solving problems that our customers face through innovation and data integrity."
– Mark Nagelvoort, President & CEO of PCMI
About PCMI
PCMI offers a modular package of software solutions for the administration of F&I Products, Service Contracts, and Extended Warranties. Our SaaS platform, Policy Claim and Reporting Solutions™ (PCRS), supports and automates the full lifecycle of all aftermarket products.
Our advanced knowledge of the industry allows us to provide the fastest and most flexible environment for administrators, insurers, OEM's, agents, and dealers to launch new products. Our team of 165+ individuals with a global presence in the U.S., Europe, and Asia enables continuous around-the-clock innovation, customer-focused support, and quick speed to market.
Please fill out the form on our contact page for more information or contact Mark Nagelvoort—President & CEO at mark.nagelvoort@pcmicorp.com or (847) 653-6916.