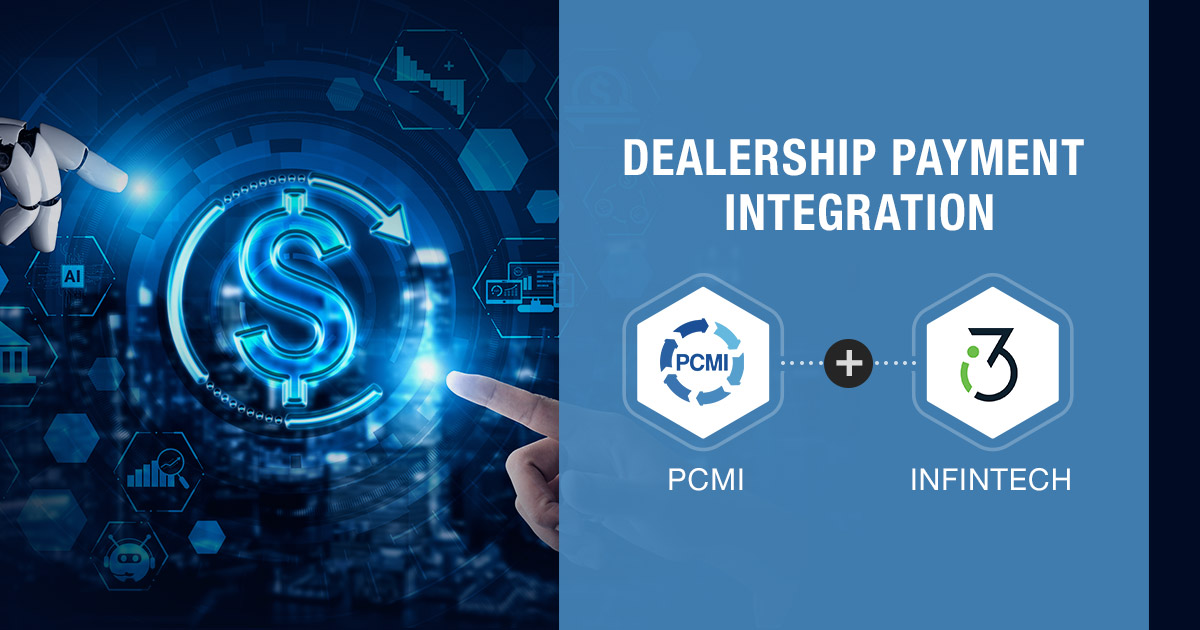 I n 2020, PCMI partnered up with Infintech, a payment processing company, to provide its customers a fully integrated payment processing solution that ties directly into a user's PCRS administration software.
The ultimate goal with this integration was to create a system that not only simplifies how transactions are processed, but also allows any form of payment method to speed up and streamline paying these costs within a single portal. Learn more about this partnership and how you and your customers can benefit from it.
About This Integration
In the past, the payment process for dealers and agents was both timely and required a lot more steps to completion. In addition, it didn't provide real-time data to dealers or agents, which had negative effects on processing months end.
Infintech aids in streamlining these payments so that everyone gets paid quicker with half of the effort. Not to mention, adopters of this integration have already seen significantly reduced fees.
Overall, this connection allows for a one-stop-shop for payments, simplifying the entire transaction process and allowing agents to focus on running their business.
"This integration saves us time, is priced well, and removes several steps we'd take when running our own payments. It takes the hassle out of tracking payments and is so much more efficient!"
– Angela Becker, Claims Manager at Torque Group
The Old Payment Process
Before payments were completely digitized, dealers and administrators had to go through a lengthy process just to complete transactions – and it wasn't always accurate or reliable.
Take a look at the clip below to learn more about the evolution of payment processing and why it was essential to transition to a technology-based platform.
How the Payment Process Has Advanced
Smart technology automatically routes every payment transaction to its optimal level. Below are a few of the main benefits this integration provides for PCRS users.
1. Infintech Accepts a Variety of Payments
As an Inbound Premium Payment partner, Infintech's main goal is to help better process merchants' payments while further reducing costs. By integrating with PCRS, the entire payment process can now be digitalized in order to automate multiple different kinds of payment methods.
Below are the payment methods PCRS accepts through Infintech: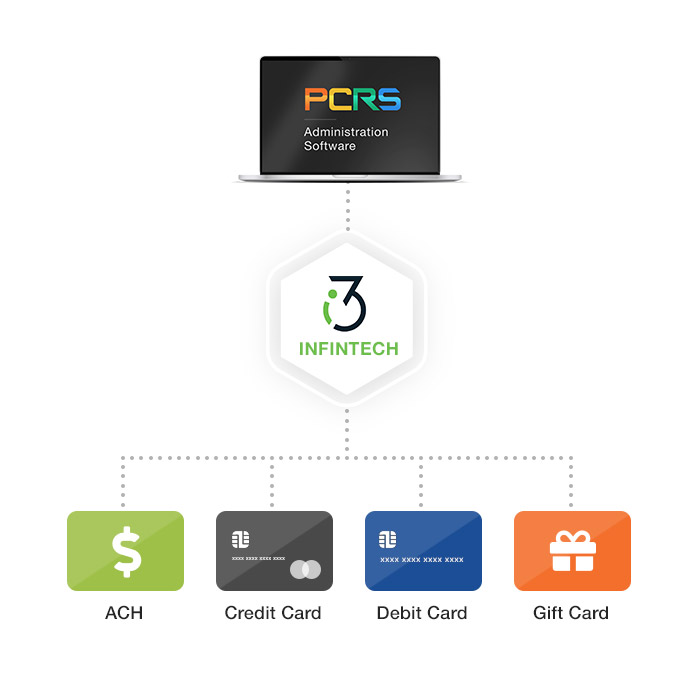 2. No ACH Processing Limits
It's common for TPAs to have ACH processors that limit either the monthly volume they can process, or the high one-time transaction amount they are allowed to process.
During our application process, we clearly define these limits and have been able to approve ACH processing accounts for well over the estimated monthly and one time transaction volume. This avoids transaction processing issues and underwriting delays that previously were being caused.
3. Lower Processing Fees
Credit card processing fees have been significantly lower than the rates TPA's were paying before using Infintech. We can provide an analysis for any TPA and let them know before changing over how much we can save them. The average savings compared to previous rates is around 20 to 35 percent off current fee discounts.
4. The Integration Process
Not only does Infintech smoothly integrate with PCRS, but live global customer support is also provided to ensure this process runs smoothly.
Interested in learning more?
PCMI hosted a webinar with Infintech's Matt Valego, Vice President of Regional Sales, featuring PCMI team members Mark Nagelvoort, President & CEO, and Randy Price, Customer Success Manager, where they discuss this partnership, the benefits, and how to get started.
Watch Full On-Demand Webinar