L ast week, the PCMI team attended the Warranty Chain Management Conference in sunny San Diego, CA. The team was thrilled to be a Silver sponsor and exhibit for the 5th year in a row. After many months of hard work, Mark Nagelvoort – President & CEO, Laura Kotz – Marketing Manager, James Norman – Project Manager, and Karl Miller – Project Manager/Business Analyst were excited to present their updated company image.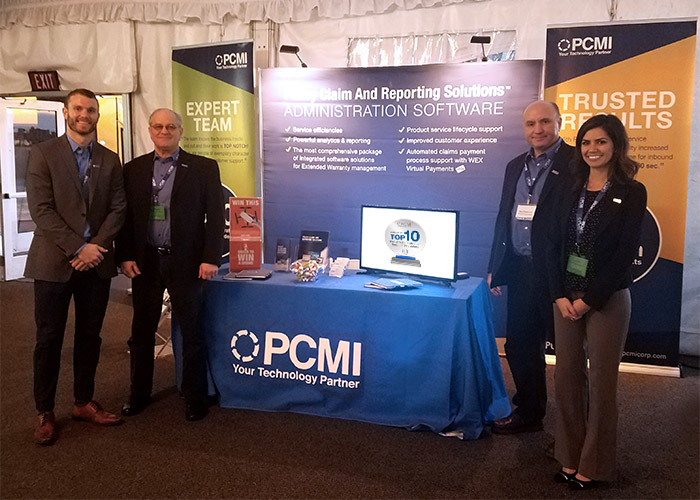 Along with giving away company notebooks and Chapstick, PCMI also raffled off a top-rated DJI Spark Drone. This popular raffle created a lot of buzz after Mark Nagelvoort spoke during his panel entitled "Technology Developments In The Rapidly Changing Management of OEM Warranties, Service Contracts, Etc." about how impressive and user friendly the warranty user experience was on the drone after he recently bought one for himself.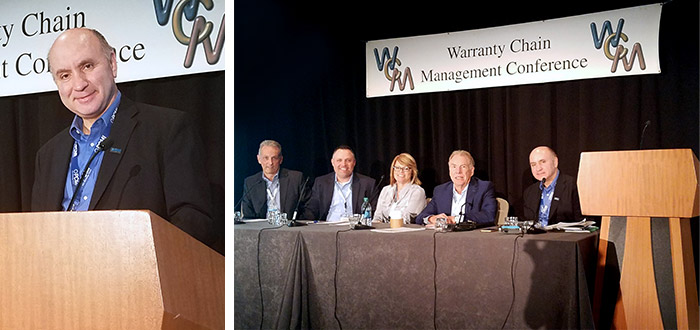 Congratulations to the lucky winner of the DJI Spark Drone
At the closing ceremonies of WCM, Conference Director, Alison Griffiths, had the honors of pulling Steve's name out of hundreds of business cards that were dropped into the raffle box throughout the duration of the conference. Contestants were also able to enter the raffle on PCMI's website during the weeks leading up to the conference. "Since this prize is not something you see every day, I really do think that everyone was excited to have a chance to win the drone. A couple people even bought one for themselves after the show!" stated Laura Kotz.
Key takeaways from the conference this year
James Norman stated, "The 2018 Warranty Chain Management conference for me was a positive educational experience!  Meeting people from diverse types of companies in this marketplace and learning what they do and the challenges they face, was enlightening. That experience also helped me to better appreciate how the products and services offered by PCMI can support the needs of a broad cross section of extended warranty program issuers."
All that attended WCM 2018 from PCMI had a great experience. The team was able to meet with multiple industry peers, gain knowledge, and come back to Chicago with new innovative ideas to continue to enhance their product. PCMI team members are already looking forward to putting what they learned into place, continuing conversations with those they met, and preparing to attend WCM's show again next year!
Learn about PCRS