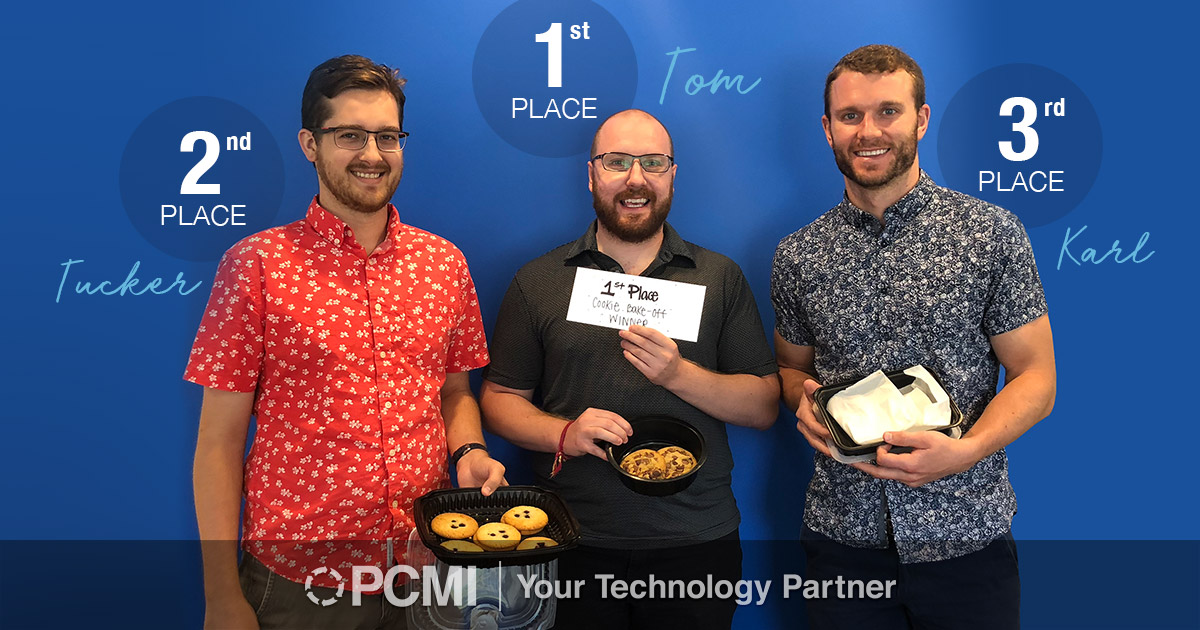 T he smell of freshly baked cookies filled the office the morning of Wednesday, July 18th for the Chicago office's 4th Annual Cookie Bake-Off competition. Employees were counting down the days until they could show off their master baking skills again, with some competitors practicing weeks ahead of time. This year would be a different challenge, with new team members participating and improved bakers stepping up to the table.
With multiple types and flavors of cookies entered into the competition, the stakes were high and all knew that it would be up to the taste testers to decide the fate of the bakers. Team members tasted the variety of cookies all morning until it was time for the winners to be announced at 11:00AM. Who would be the top pastry chef this year?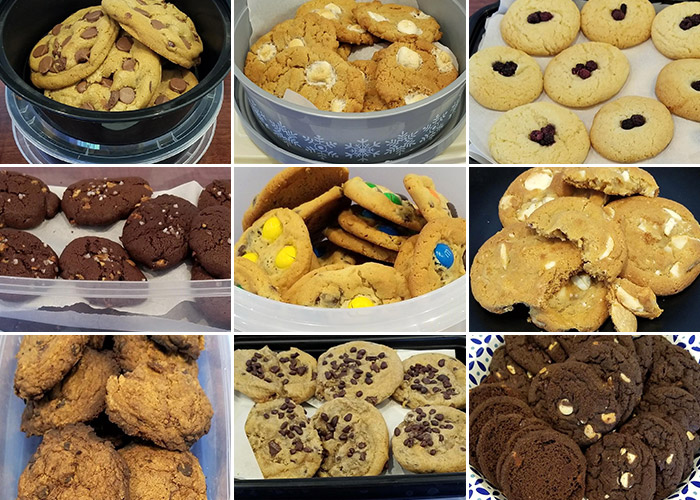 Tom
Brown Butter Cookies with Chocolate Chips
Tucker
Grandma's Peanut Butter Cookies with Marshmallows
Tucker
Lemon Sugar Cookies with Homegrown Raspberries
Tucker
Chocolate Ginger Salted Stout Cookies
Lindsay
M&M Chocolate Chip Cookies
Laura
White Chocolate Macadamia Nut
Alex
Dark Chocolate and Peanut Butter Cookies
Karl
Gluten Free Chocolate Chunk with Cacao Nibs
Aga
Triple Chocolate Chip Cookies
Congratulations to this year's winner Tom Wala (Business Analyst) who stole the show with his brown butter chocolate chip cookies! In a close second place was Tucker Moore (Business Intelligence Developer) with his delicious lemon sugar cookie with homegrown raspberries, and rounding out the competition in third place was Karl Miller (Business Analyst) with his tasty gluten free chocolate chunk cookies.
A huge thank you to all who participated and enjoyed all the tasty treats! The PCMI team had a great time putting their baking skills to the test. Even those who did not make it in the top 3 had fun, and are looking forward to going through their recipes to prepare for next year.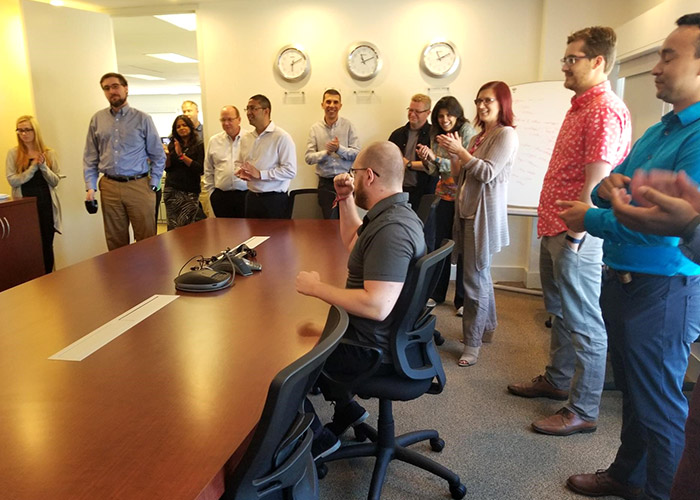 Last year's champion, Lindsay Fonck (Marketing/HR Assistant) stated,
"Even though I wasn't the best baker in the office this year, I still enjoyed making cookies for all to taste. Next year, I will be ready to take back the crown!"
Get to Know Us