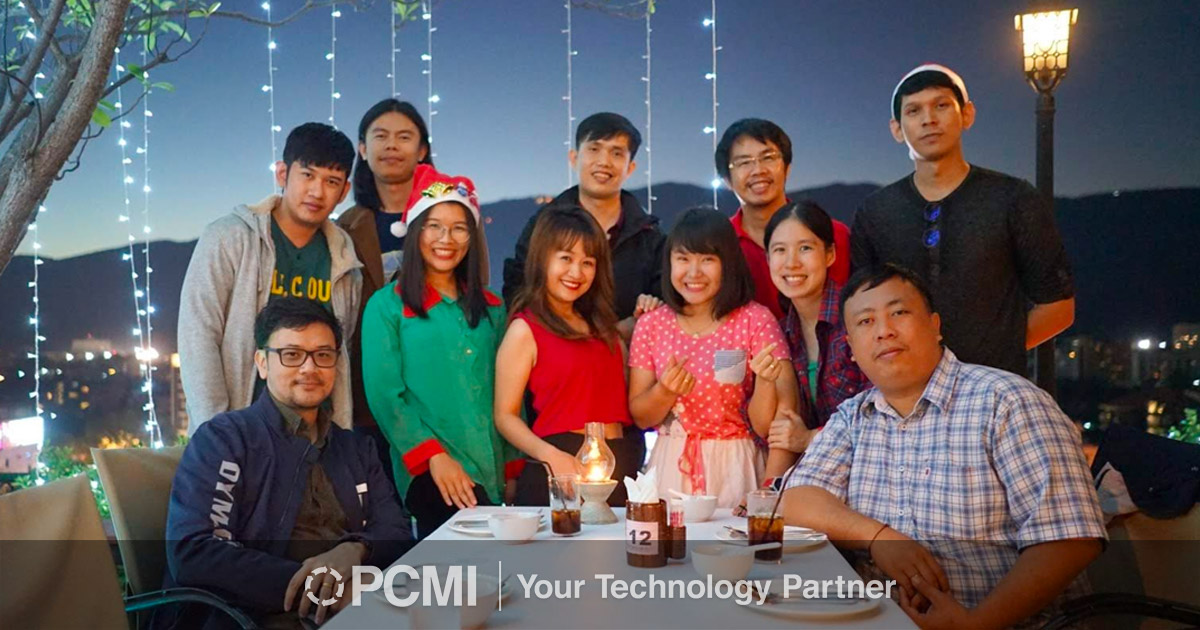 O ur PCMI Thailand team rang in the New Year by having a dinner party at a roof top restaurant overlooking Chiang Mai. This end of the year dinner was a wonderful time for the Thailand team to enjoy each other's company, celebrate the growth of their team, and look back on the successful year of 2018.
This year, the team changed it up by reserving a roof top spot at a highly-acclaimed dinner venue. Being on the roof top allowed team members to be in an intimate environment, while also taking in the beautiful scenery. They dined while the sun was setting, with the mountains in the background, making for a beautiful, unforgettable experience!
Delectable Dishes
At the dinner, team members engaged in great conversation while enjoying delectable Thai dishes. Delicious meals could be seen lined up and down the table, with all excited to enjoy their meals, and maybe even try a piece of someone else's!
Gift Giving & More
For the second year in a row, the Thailand team members incorporated a gift exchange and raffle drawings into their New Year celebration. All received wonderful gifts from one another that they cannot wait to make use of. And congratulations to this year's lucky drawing winners, Jazz Jaikla – Software Developer and Nuch Panyoheang – QA Analyst, who both won new gold necklaces!
The entire team enjoyed a wonderful meal together, exchanged stories and laughs, looked back on the year's accomplishments, and are now looking forward to what is to come. Krai Sukjaimuk, Senior Software Developer, stated, "Thank you Mark for your kind support, we greatly appreciate your help and thank you everybody for all your hard work."
Get to Know Us