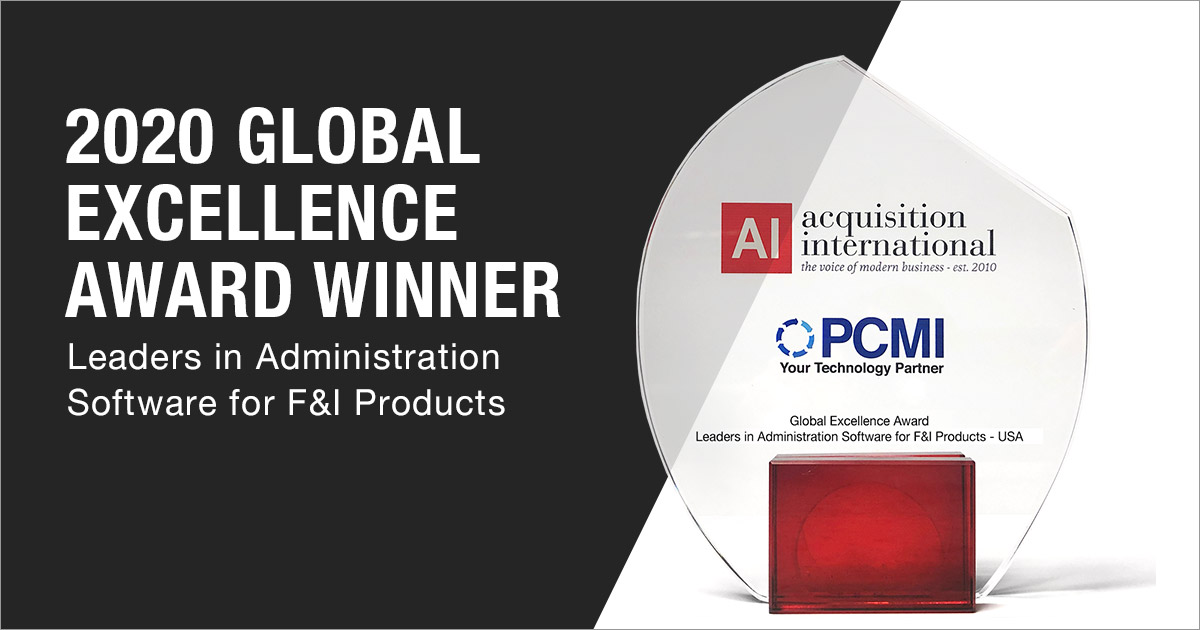 A s part of the 2020 Global Excellence Awards, PCMI has been awarded the title of Leaders in Administration Software for F&I Products 2020 by Acquisition International.  This accomplishment comes at the conclusion of a milestone year for PCMI, with the addition of a dozen new team members and the expansion of our Policy Claim and Reporting Solutions™ (PCRS) platform.
"We're incredibly proud of our people – it's their work that allowed PCMI to receive this title. We consider ourselves as innovators within the space, so to be recognized as Leaders in Administration Software by AI is extremely validating."
– Mark Nagelvoort, President & CEO at PCMI
Acquisition International magazine's 2020 Global Excellence Awards highlights organizations that are movers and shakers within their space. For this reason, PCMI is honored to receive this title as a marker of our continued growth and success.
This is the second year in a row that PCMI has received this award from Acquisition International. Check out our comments regarding last year's 2019 award in our press release.
Get to Know Us