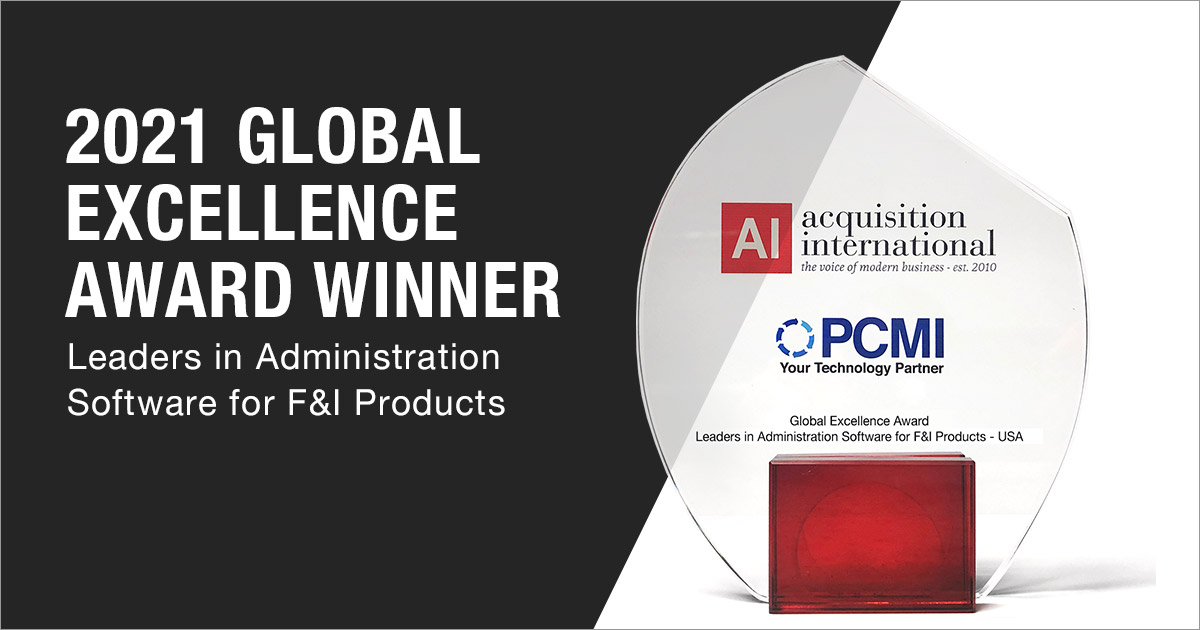 F or the third year in a row, Acquisition International has named PCMI Leaders in Administration Software for F&I Products 2021 as part of the organizations Global Excellence Awards. We are honored to receive this title for our administration software, PCRS, and have big plans to continue to enhance innovation and reliability to provide the best resource for customers.
"PCMI recognizes the everyday constraints and issues our clients are facing. We take that feedback and formulate a product road map of features that will allow them to handle a dynamic business climate and grow their business. As a technology partner, PCMI strives to serve our clients' needs."
– Manoj Patel, Director of Consumer Warranty Program, PCMI
Acquisition International magazine's 2021 Global Excellence Awards highlights organizations that are movers and shakers within their space. For this reason, PCMI is honored to receive this title as a marker of our continued growth and success.
Meet our new hires in leadership who will help PCMI's initiative to continue being an industry leader in administration software for F&I products.
Get to Know Us