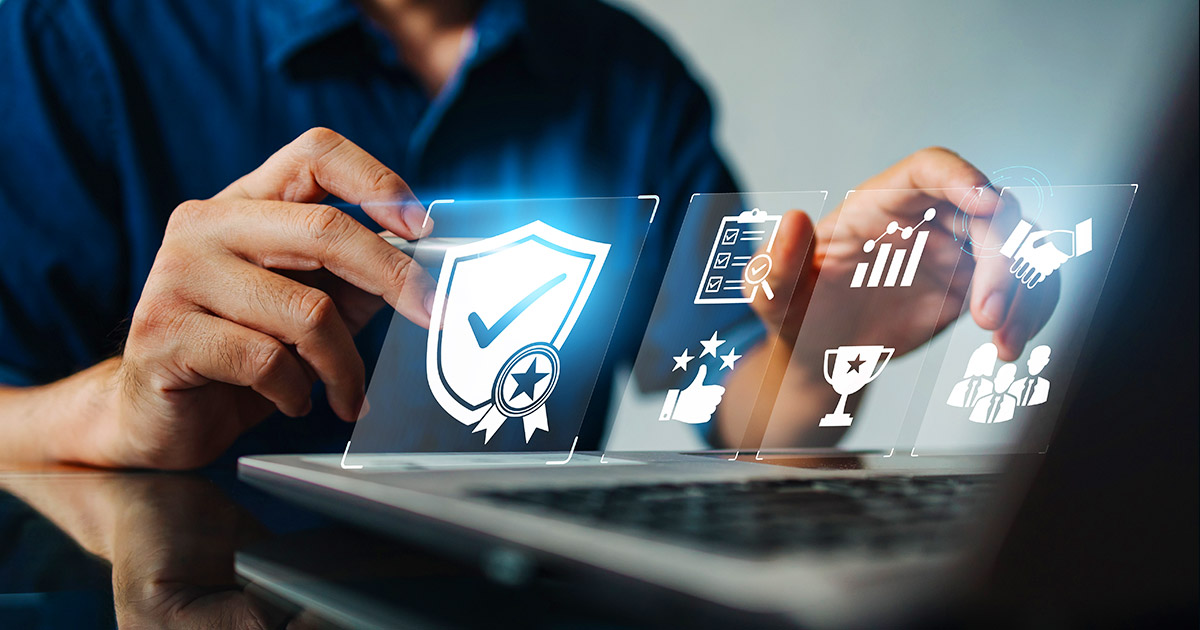 E xtended warranty management has become a necessity within the consumer product and automotive industries in order to generate revenue, increase customer loyalty, and to create a competitive edge.
Strategic extended warranty management is the implementation of effective strategies to optimize extended warranty processes to attain these benefits efficiently. There are many ways businesses can adopt this – keep reading for the top three methods utilized by successful companies.
1
Extended Warranty Analytics and Data Mining
Extended warranty analytics are exactly what they sound like – analyzing warranty data to gain valuable insights into product performance, buying trends, and potential issues within your business processes to better strategize extended warranty management. With data mining techniques, your team can identify what needs to be adjusted and what is currently working for you.
Continuously monitoring and analyzing warranty data and utilizing data analytics to gain insights into product reliability, extended warranty costs, and customer satisfaction will help refine extended warranty policies, address product quality issues, and enhance customer support.
The key to this is maintaining a centralized and well-organized extended warranty database that includes all registered products, customer details, warranty periods, and relevant purchase information. This will enable easy retrieval and tracking of extended warranty claims.
2
Administration Process Optimization
This method focuses on streamlining and optimizing the extended warranty process from end to end. It involves analyzing the entire warranty lifecycle, including selling the extended warranty, fulfilling claims, repair processes, parts management, and customer interactions, etc. With the information retrieved from extended warranty analytics and data, your team should be able to accurately identify any inefficiencies within your processes so that you can implement improvements. See below for a few ways to optimize extended warranty processes:
Clear Policies on Extended Warranties
Develop a comprehensive and easy to understand warranty policy that outlines the terms, conditions, and coverage details. Make sure it is easily accessible to customers on your website and other relevant channels to automate this initial process.
Efficient Registration
Implement a user-friendly extended warranty registration process that captures all necessary customer information and product details. Encourage customers to register their extended warranties immediately after a purchase either through an online portal, mobile app, or through physical registration.
Automated Claim Processes
Implement an automated system to process extended warranty claims. This can include using software to track claims, validate warranty coverage, and streamline the approval process. Automation improves the customer journey and speeds up the payment process.
Streamlined Communication
Establish clear communication channels to keep customers informed about the progress of their extended warranty claims. Regularly update customers on the status of their claims, estimated resolution times, and any additional requirements. Certain software can help facilitate these communications efficiently.
This second method aims to speed up the extended warranty lifecycle, minimize costs, and enhance customer satisfaction by providing faster and more reliable warranty service.
3
Maximizing the Customer Experience
Building strong customer relationships is crucial for successful extended warranty management. Encouraging customers to provide feedback on their extended warranty experience and regularly reviewing customer feedback to identify pain points, areas for improvement, and new opportunities can assure your team and your customers that their voices matter.
Use this feedback to refine warranty processes, enhance customer satisfaction, and drive continuous improvement. Tools to enhance the customer experience can include:
Digital channels of communication such as chatbots
Automated processes achievable in one single location
API connections for a holistic and seamless experience
A customized warranty experience
Flexible term-based plans
Bundle multiple covered products
How PCRS Can Help You
If your company doesn't currently have the tools to facilitate automating a strategic approach to your warranty business, our PCRS administration software can do all of the heavy lifting.
PCRS provides a comprehensive end-to-end solution for all of your warranty needs. Consisting of modules, add-ons, and API connections that optimize the full lifecycle of F&I products, service contracts, and extended warranties, our software is designed to fit your strategy.
Below are just a few solutions to help your business grow and scale:
Policy Administration
Claims Administration
Risk Management
Dealer Participation
Performance Reporting
Notification Center
Open Sales Platform
Interested in finding a technology partner to help with strategic warranty management?